Cake Smash photoshoot Orlando:
Wow! your baby is 1! let's celebrate in style with a theme-designed Cake smash session!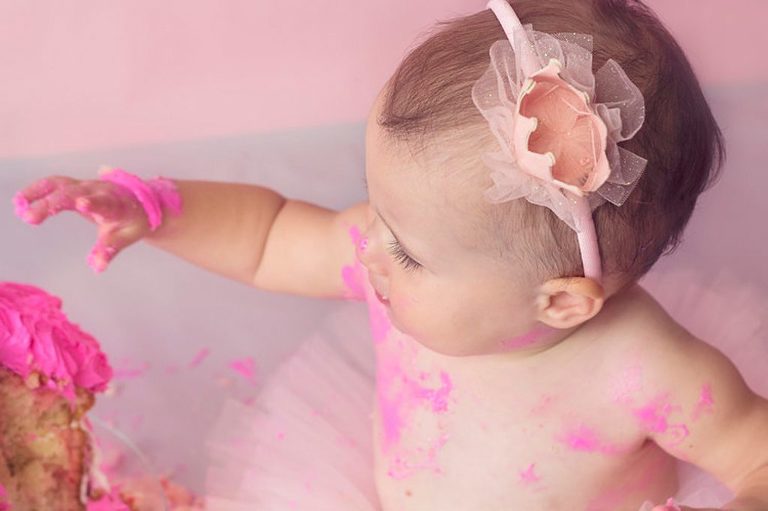 Cake Smash Photoshoot Frequently Asked Questions:
WHEN SHOULD I BOOK MY CAKE SMASH SESSION?
For the cake smash session, I recommend booking one month before the baby's actual birthday (or birthday party). 
For one it is so easier to do a cake smash with a baby who is not walking/running yet. Also please consider the time it will take me to deliver your gallery if you are planning to use the images for your birthday party invitations.
PROPS & POSES FOR CHILDREN/CAKE SMASH SESSION
When you schedule your session, we will discuss a theme.  There are many possibilities for the theme. Please check some of the cake smash sessions here. I carry simple backdrops, and some props like cake holders, chairs, baskets, etc.  I provide a balloon garland in the colors of your choice. However, if you would like some elaborate decoration, I will ask you to deliver ahead of time so I can prepare the setup or send me the pictures so I can plan on it. You are also responsible for an actual cake and an outfit.
WHAT ABOUT AN OUTFIT FOR THE CAKE SMASH SESSION?
Most babies tolerate about two outfits during the session. Therefore, we can use the first outfit for the formal/milestone pictures. The other outfit (or the same one )will be used for the smashing part.
HOW LONG DOES A CAKE SMASH SESSION TAKE?
 The total time is about 30-45 minutes. I move pretty fast just like your baby. We will start with your baby's formal pictures to capture all the milestones including a couple of family pictures, then we will introduce the cake. 
DO YOU OFFER A MILK BATH?
Yes! We can add a milk bath set up at the end of the session?
DO YOU INCLUDE FAMILY AND SIBLING PICTURES IN THE CAKE SMASH SESSION?
Yes, family pictures are included in the session. I usually recommend doing those first before we start with the actual cake smash. The session starts with family/sibling images, a formal picture of the birthday baby, and a cake smash and we can end the session with a milk bath.
MORE TIPS:
It's best to schedule the session after your baby's nap or the time of the day when your baby is active and happy.

We can use your baby's favorite toy, music, and shows to make him/her happy in the setup. Some babies need more time to get used to a new area and I will be the stranger too! Therefore, I will make sure your baby is happy and ready to smile before we start

For some babies,  this is the first time they taste the cake or sweets altogether, some are more curious than others. I would recommend trying a cake or a cupcake ahead of time.

Not every baby likes cake, I have some tricks we can try to use

Babies are unpredictable at this age so just we will have fun and enjoy this beautiful milestone!
Studio location:
My comfortable studio is located in Winter Springs and offers comfort for the whole family. I do have books and entertainment for the older siblings as well there is a beautiful playground just across the street from my studio. Snacks and water are provided during the session.
Cake Smash/Milestone Package – $690
Includes:
Design consultation appointment (via Phone or Zoom meeting),

Session in the studio or outdoors on location

The session includes  capturing all milestones including smashing a cake

Props provided: a backdrop, a balloon garland in colors of your choice, one sign, a cake stand

Baby can  usually tolerate 2 dress changes

1-hour portrait session 

15 high-end professional retouched images of your choice (the gallery usually includes 50-80 images to choose from)

Box of 4×6 prints (15)
Additional digital files are available to purchase starting at $50 (Each portrait comes with a matching print 4×6). The product print collection starts at $590, and the album starts at $590. All printed products include matching digitals in high resolution.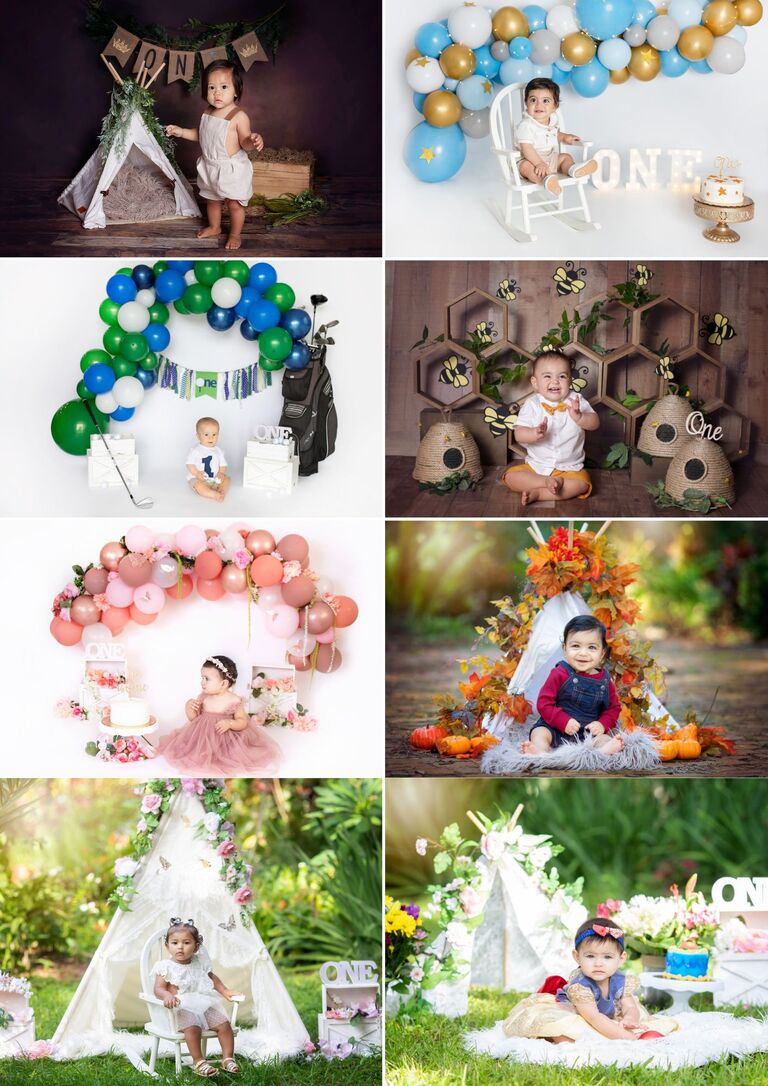 After the session, we will have a reveal Zoom call where you will see your images for the first time.  The proofing gallery usually includes about 80-100 images to look at. This is the time to decide which images will be forever yours and in your final gallery. After the appointment, the images will be professionally edited and delivered to you via an online download within two weeks.
The sales tax of 7%  will be added to the final purchase. Travel cost within 25 miles radius from 32765 is included for the on locations session.
You may choose from gorgeous mounted prints, matted prints in a beautiful keepsake box, framed wall art, canvas wall art, and heirloom albums. All your products will come with digital files.
For pricing please go to PRICING.
I do offer a large variety of printed products such as mounted prints, matted prints in beautiful keepsake boxes, framed wall art, canvas wall art, and heirloom albums. All your products will come with digital files. For product information please click here: Products
Check our FB PAGE for any current information.