Heirloom products | Artwork for your walls
for your walls First I believe that all special memories should be preserved. That is the reason I fell in love with photography to start with.  Therefore, I am very excited to offer high-quality print products. I have done an extensive research to offer my clients the best of the best that is on the market. Second, I believe every portrait deserves to be printed in a quality that will last for generations as a keepsake.
All of my products are printed on archival materials, and coated for protection against UV light and humidity. All of the products are museum quality and printed on premium photographic paper and materials. My monitor is calibrated by   professional labs to ensure that the colors stay true to the picture
Wall Art
Bonded Canvas
This gorgeous piece of art will decorate your walls for years to come. Your family and friends will enjoy and remember these special moments from your life. It comes in many sizes to fit exactly your vision and your home. This art product is printed on premium photographic paper. It is bonded to a protective deep canvas texture. The image will remain crisp, vibrant, and colorful.  A photographic paper allows us to show all details. This artwork is ready to be framed without any protection like glass or acrylic.
Canvas Gallery Wrap
You will love this masterpiece. I offer this product in many sizes. You can create a special display collage of your canvases. This wall art is printed on the highest quality, OBA and Bleach free, archival-grade canvas, and wrapped around a stretcher-bar. It is finished with a saw tooth hanger (up to 24 inches) and a wire hanger (30 inches and more). The canvas is coated with gel for protection to ensure durability and prevent UV damage. This artwork will be ready to hang and truly a masterpiece!
Heirloom Products
Heirloom Albums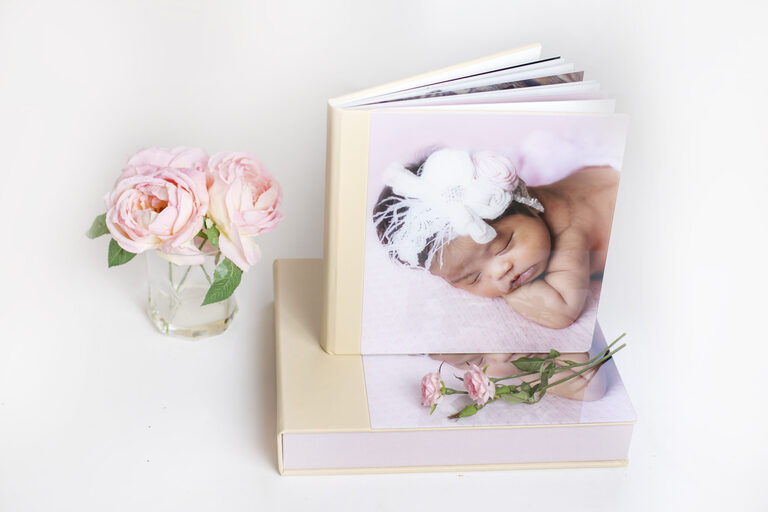 This is my favorite! This piece of art is being specially hand-crafted in Europe by skilled and experienced craftsmen. This premium product is something you will not find anywhere else.  This 12×12 album has pages laid flat, and could feature up to 20 of your favorite images (we can add more for an extra charge). I offer two options: an Acrylic Album or an Exclusive album customizable in 80 different textiles, Leatherette, or Velvet/Suede material options. The album is printed on archival photographic paper ( Fuji Silk), flush-mounted with seamless, panoramic, 800 gsm spreads (thick page). The album is fully customizable in terms of layout, embossing, or other personal touches. The album comes with an equally stunning protective box and USB drive to preserve this precious product.
I will design this beautiful art for you so you can enjoy it for generations to come. I also offer duplicate  8×8 grandparents albums (or a collection of  2 8×8  grandparent albums). Additional matching boxes can be ordered with any grandparent album.
Box of prints:
These boxes are very popular products for many of my clients. This beautiful collection box is made in Europe and comes with a collection of 7×10 photographic prints matted into museum-quality whiteboard frames 11×14. Prints are printed on premium photographic paper, coated with protection against UV lighting. You can use them as a single framed portrait, or create a gallery wall with multiple images together (the most popular are 4, 6, or 8). This box is so versatile. Prints can be great gifts to grandparents or family members. I offer two type of boxes – a textile box that can be customized with embossing, as well as a window box that show the images inside. The box of prints comes in 10, 15, and 20 prints.
Other print products:
Photographic prints:
You will truly enjoy our photography prints and when you see them and hold them, you will see that there is no comparison to the quality of print from chain retail stores. Our prints are printed on premium archival photographic paper. Each print is precisely cropped and color corrected to ensure that they look exactly as you see them on your screen. Each print is protected with luster coating to ensure they stay the same for many years, finished with a fine linen texture.