ARE YOU LOOKING FOR A NEWBORN PHOTOGRAPHER IN ORLANDO? THANK YOU FOR CONSIDERING MY NEWBORN PHOTOGRAPHY STUDIO!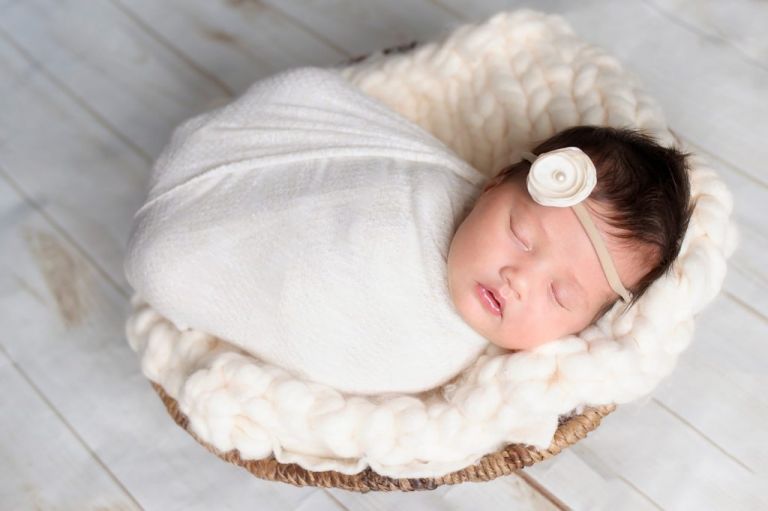 NEWBORN PACKAGES
My newborn photography packages are all inclusive. Each package therefore includes a secured date of a session, my time, talent and artistic signature. You will be able to use my exclusive collection of props for  any newborn set ups. Each package comes with digital images with print release.
WHAT TO EXPECT FROM NEWBORN PHOTOGRAPHY?
WHEN SHOULD I BOOK MY NEWBORN SESSION?
Please contact me a few months prior to your due date. I know a lot of moms are trying to put it off just to make sure but I do have limited availability for newborn sessions so I don't want you to miss out.   Once you decide to book, I will ask you to fill out a model release form and pay a deposit for a session. That will secure your date regardless when your baby is born. I will take your due date and put you in my calendar for a tentative date of the session. Please keep a close touch with me if things develop sooner than expected. Once you will deliver, then please contact me again and we will secure a definite date for you. Most of my sessions are held over the weekend but sometimes I am able to accommodate a week day session as well. Majority of my session will be booked early in the morning since the babies seem to be mostly asleep but afternoon sessions are possible as well. Most of my tiny clients are booked within the first 3 weeks of their life. During this time babies will usually retain some of the natural curl from when they were in mommy's tummy. It is perfect to capture the natural look. Newborn babies are also more sleepy and tolerate better desired posing.
PROPS & POSES FOR NEWBORN PHOTOGRAPHY
When you schedule your newborn photography session, we can also talk about your expectations. I usually start with family and siblings first if you booked a family package. You will be able to use my exclusive collection of hats, headbands, bowls, baskets and other props. I usually do 2 beanbag set ups with backdrop fabric then 2-3 prop poses setups using baskets and buckets. 

HOW LONG DOES A NEWBORN PHOTOGRAPHY SESSION TAKE?
A newborn photography session is typically 3 hours long, but  it can take longer depending on the baby. Please know that there is no rush with a baby photography session. I like to give special attention to each client, especially newborn baby sessions.  I will ask you to give a baby a full  feed right before the session. When I come to my clients, it takes me about 20 minutes to set things up so you will have plenty of time to give your baby as much time he/she will need. I do not mind waiting for you to nurse/feed the baby, or taking a break to soothe your baby. Please try to keep your baby awake for at least 2 hours prior to your session. I know it can be hard sometimes, but it certainly helps when the baby is asleep during the session. Sometimes also helps to give them a warm soothing bath before the session.
How much space do I need? Do you need a special light?
I don't need much space just enough for my beanbag and 2 basket set ups. I am able to work in tiny spaces so no worry. I will bring my light with me so I can keep consistency in my  images. My main request is to have the room really warm, normally around 78-80 degrees and sanitized prior to my arrival. I can bring my space heater with me so the other family members don't suffer in a hot environment. For family images we have an option to do a lifestyle photography in your bedroom, nursery or your living room,  or we can use a solid wall of your room.
WHAT SHOULD I WEAR FOR NEWBORN PHOTOGRAPHY SESSION?
As we discuss,  the room will be really hot so please wear something comfortable. If you are planning to have a few family shots with your baby, you can never go wrong with cream, white, gray or neutral colors. Try to avoid busy patterns or logos. Clean fingernails look  the best, either without polish or a very light color. I take family pictures usually waist up.
For Pricing please of the sessions, please go to INVESTMENTS.
PLEASE CHECK MY FB PAGE FOR ANY UPDATES